Christmas Hours
Central Hobbies will be open 9:00 AM to 5:30 PM
Saturday December 16 and Saturday December 23, 2017.
Central Hobbies is now open Sundays from 11 am to 3 pm. This will continue until Christmas.
Christmas Village on the Store layout.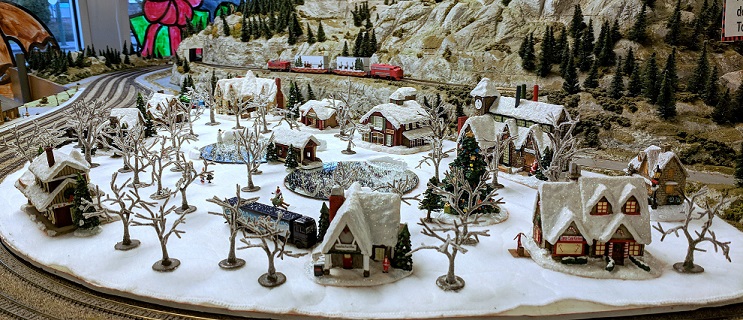 2018 Calendars
The 2018 Steamscenes Calendars have arrived.
Details at Steamscenes Calendars
Train Sets
Train Sets are for all year long, not just Christmas.
Central Hobbies stocks Train Sets all year round.
Some of what we have is stock is on our Train Sets Web Page.
True Line Trains
True Line Trains has reannounced the SW1200RS project.
All previous part numbers and orders are cancelled.

They are restarting with two CNR Models. Details at: CNR SW1200RS Details.
Reservations are being taken for these models.
Where the new models correspond with the original release, modelers are being contacted to see if they wish to maintain their orders.
Delivery may be this Fall.
New Digitrax Power Extenders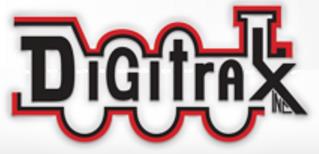 Digitrax has released New Smaller Power Extenders.



The PX108 series power extender is offered in a shorter package while still providing approximately 70% of the holdup of the larger PX112. Additionally, the PX108 is operational at a wider range of voltages, from 10v to 18v. The PX108 measures 1.007" x 0.492" x 0.299" (25.6mm x 12.5mm x 7.6mm) excluding the harness.
0.33 F Capacitance
Use on 10-18V Track Power
Hold up time varies based on actual decoder load & track conditions.
For use with Digitrax 1 Amp Series 6 decoders.
Plug N' Play installation with no CV configuration required.
RAPIDO Icons of Canadian Steam


Rapido has announced a multi year series of Canadian Steam Locomotives. Details at: Rapido Trains Announcements Web Page and Rapido Locomotives - Hudsons
RAPIDO CPR Royal Hudson Announcements
The first release in Rapidos "Icons of Canadian Steam" release is the CPR Royal Hudson.
Details as to road numbers and model specific details at: Rapido Trains Announcements Web Page and Rapido Locomotives - Hudsons
We are taking reservations for these models now.
Delivery for these models is delayed to 2018.
RAPIDO TRAINS Announcements
Due to the large number of Rapido trains Announcements we now have a separate Rapido Trains Announcements Web Page.
Parking is available at the West end of the building and behind the building. You may use spots 1 through 20.
If you do not want to drive in Vancouver traffic don't forget you can get here easily by Skytrain.